Online Masses on Youtube
Friday, September 23, 2022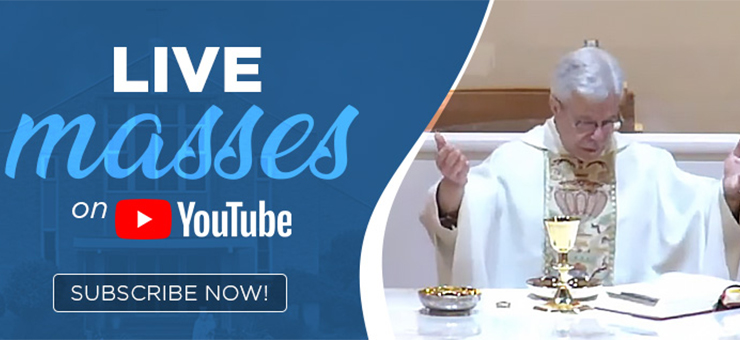 Please note, for those viewing our Livestream Mass at Home:

If you're experiencing difficulty viewing the details of our Livestream Mass or Funerals, please check the video output quality. You can change the quality from 360p to 480p, 720p or 1080p very easily.

Just click on the small GEAR WHEEL next to the CC or close caption button below the video. You will see the above mentioned options. Just click on one of the higher resolutions options to clarify the video for better viewing. 720p is most likely the best for speed and output on your device.